We carry a huge range of the latest quality Woven fabrics , Jacquards, Velvets, Tapestry and Printed fabrics. Some are regular so that you can use the FREE samples as a reference and take advantage of our free delivery in the greater Cape Town area, others are limited, unique and not repeatable but always at affordable prices.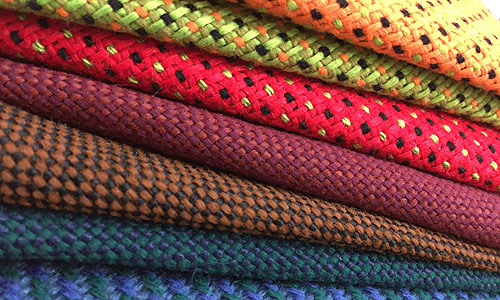 Our regular and limited especially made and selected for the office or contract market. Also suitable for the home as well. Durable and long lasting. From printed to strong, well made woven fabrics in small or large quantities. FREE samples and quotations always available on request.
Get your Free Fabric Samples
Pick up some free samples to help you make the right decision, from our shop. Feel and experience the quality, colour and texture of your favourite fabrics by taking some of our some free swatches from our shop. From velvet to chenilles, corduroy, woven, jacquard, office fabric, car and bus fabric, plain and weaves. Come pop in for the best advice on Fabrics from our specialists. We service the greater Cape Town and George areas with same day deliveries.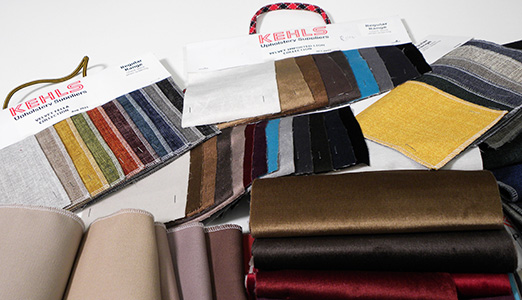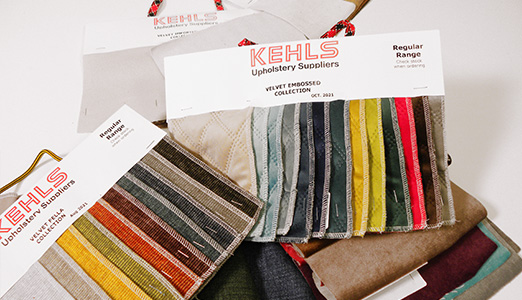 Free delivery to customers in a 10km radius or depending where you live. We want to help make your experience as easy as possible, allow us to deliver to your door.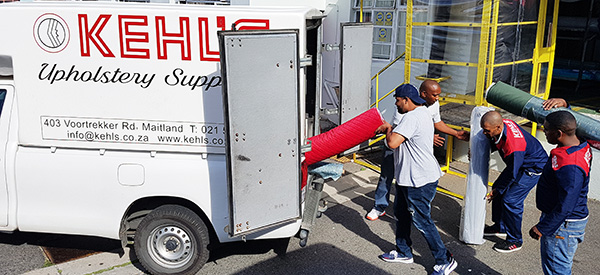 Follow us on Social Media
Sign up to our newsletter
We want to keep you up to date with regards to what is happening in our world of upholstery and foam. We have your email address either because you have an account with us or because you gave it to us when you made payment for your last purchase. Please feel free to let us know if you do not want to receive this monthly Kehls Communication and we will take you off our list.