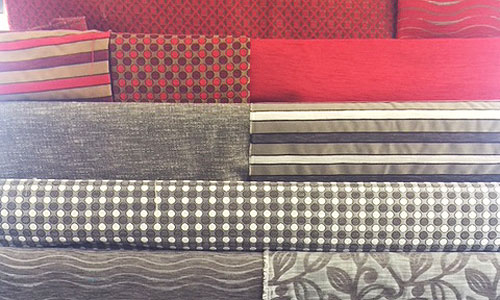 Chenille is a unique fabric characterized by its fuzzy piles which look like a caterpillar. Chenille is a relatively recent development in the textile industry, as it was first introduced in the eighteenth century, and its popularity in the fashion industry has grown in recent years.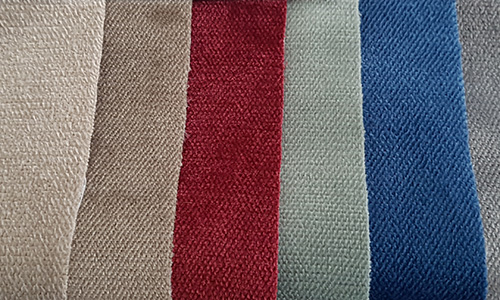 The soft, smooth fabric epitomizes luxury, with its smooth nap and shiny appearance. Velvet has been a fixture of fashion design and home decor for years, and its high-end feel and appearance make it an ideal textile for elevated design.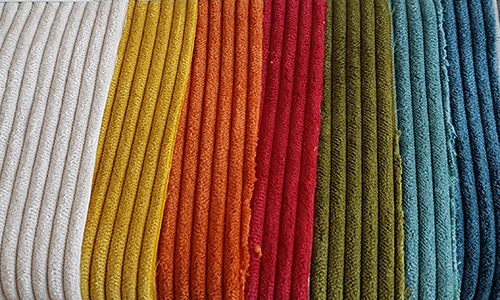 Corduroy is a durable, ridged fabric that textile producers can make with a variety of different materials. This fabric is most notable for its unique ridged pattern, which corduroy producers can weave in a variety of widths.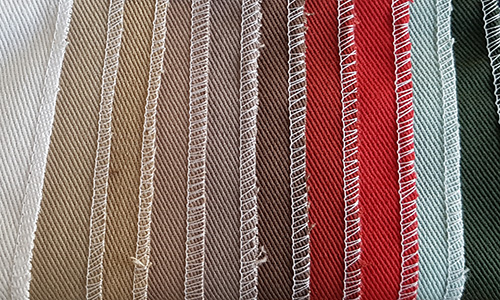 Bull Denim is a soft, durable fabric that will hold up to everyday use in home decor applications. This pre-shrunk fabric is perfect for slipcovers and upholstery! Characterised by a diagonal line, this fabric is made of 100% cotton. This means that it is sustainable and environmentally friendly.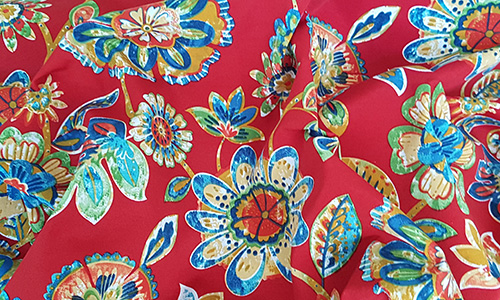 This textile is chemically organic, which means that it does not contain any synthetic compounds. Cotton fabric is derived from the fibers surrounding the seeds of cotton plants, which emerge in a round, fluffy formation once the seeds are mature.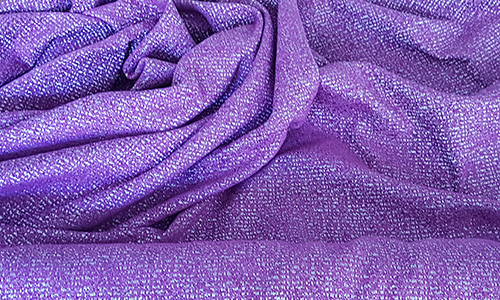 The first fabrics made by humans are woven fabrics. Originally, woven fabrics were only for clothing. But, as humans began to evolve, kings and religious leaders would decorate their homes with woven fabric tapestries with intricate weaving techniques to depict stories and, even record historical events.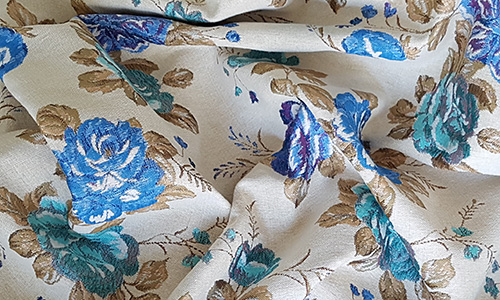 Our range of classic style woven tapestry fabrics make a great choice for your next upholstery project. With traditional designs featuring art nouveau shapes and paisley style patterns they are timeless and bring elegance to any project.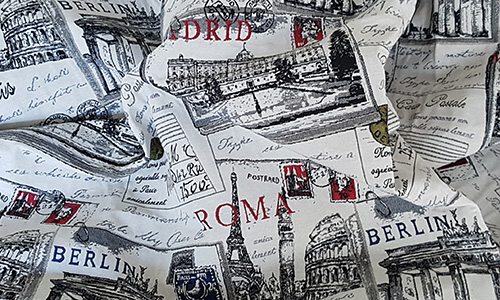 In jacquard fabric, the pattern and colors are incorporated into the weave instead of being printed or dyed onto the surface of the fabric. The term "jacquard" indicates how the pattern is woven, not the specific pattern itself.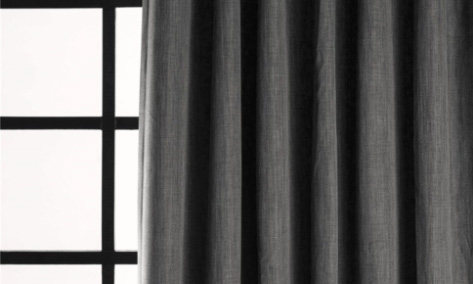 Blockout fabric is a kind of fabric that directly achieves shading function through weaving method, has the effect of blocking strong light and ultraviolet rays, and has good heat insulation performance. Block-out curtain fabric is 100% polyester sublimation printer fabric display backdrop banner material.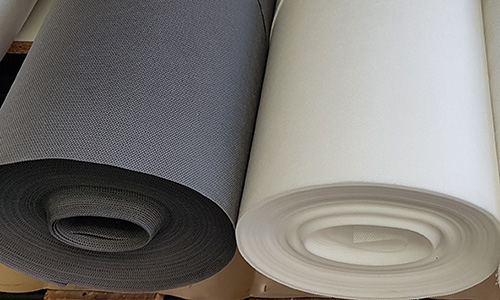 Linen requires less water and fewer pesticides to grow than cotton. It is biodegradable, so after its long life it will gently decompose without leaving any waste. All parts of the flax plant can be used, meaning there are no harmful bi-products as a result of our processing and manufacturing procedures.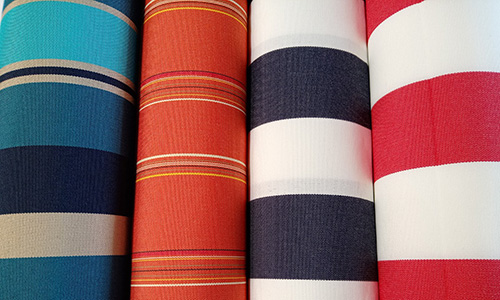 Outdoor décor fabric is resistant to water, stains, mildew, and fading, making it great for patio furniture, shade structures, curtains, and other outdoor applications. These qualities also make it great for indoor upholstery, slipcovers, curtains, and pillows, as well as bags and accessories.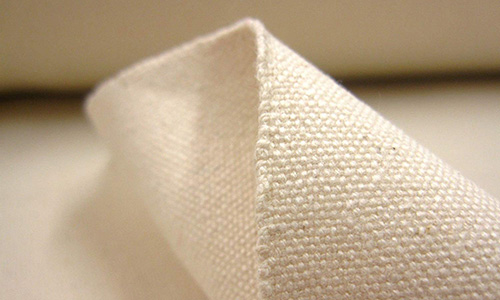 Canvas is a plain-woven fabric typically made out of cotton and, to a lesser extent, linen. Canvas fabric is known for being durable, sturdy, and heavy duty. By blending cotton with synthetic fibers, canvas can become water resistant or even waterproof, making it a great outdoor fabric.
Get your Free Fabric Samples
Pick up some free samples to help you make the right decision, from our shop. Feel and experience the quality, colour and texture of your favourite fabrics by taking some of our some free swatches from our shop. From velvet to chenilles, corduroy, woven, jacquard, office fabric, car and bus fabric, plain and weaves. Come pop in for the best advice on Fabrics from our specialists. We service the greater Cape Town and George areas with same day deliveries.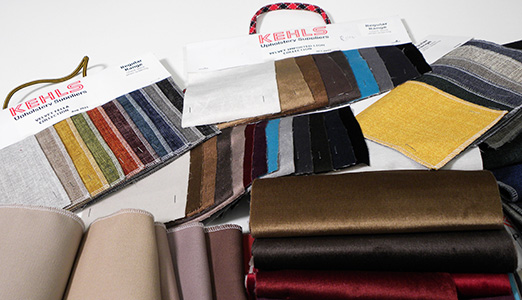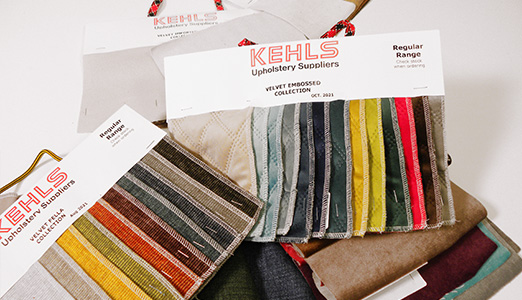 Free delivery to customers in a 10km radius or depending where you live. We want to help make your experience as easy as possible, allow us to deliver to your door.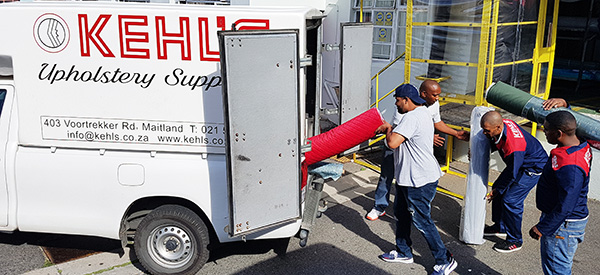 Follow us on Social Media
Sign up to our newsletter
We want to keep you up to date with regards to what is happening in our world of upholstery and foam. We have your email address either because you have an account with us or because you gave it to us when you made payment for your last purchase. Please feel free to let us know if you do not want to receive this monthly Kehls Communication and we will take you off our list.